Current View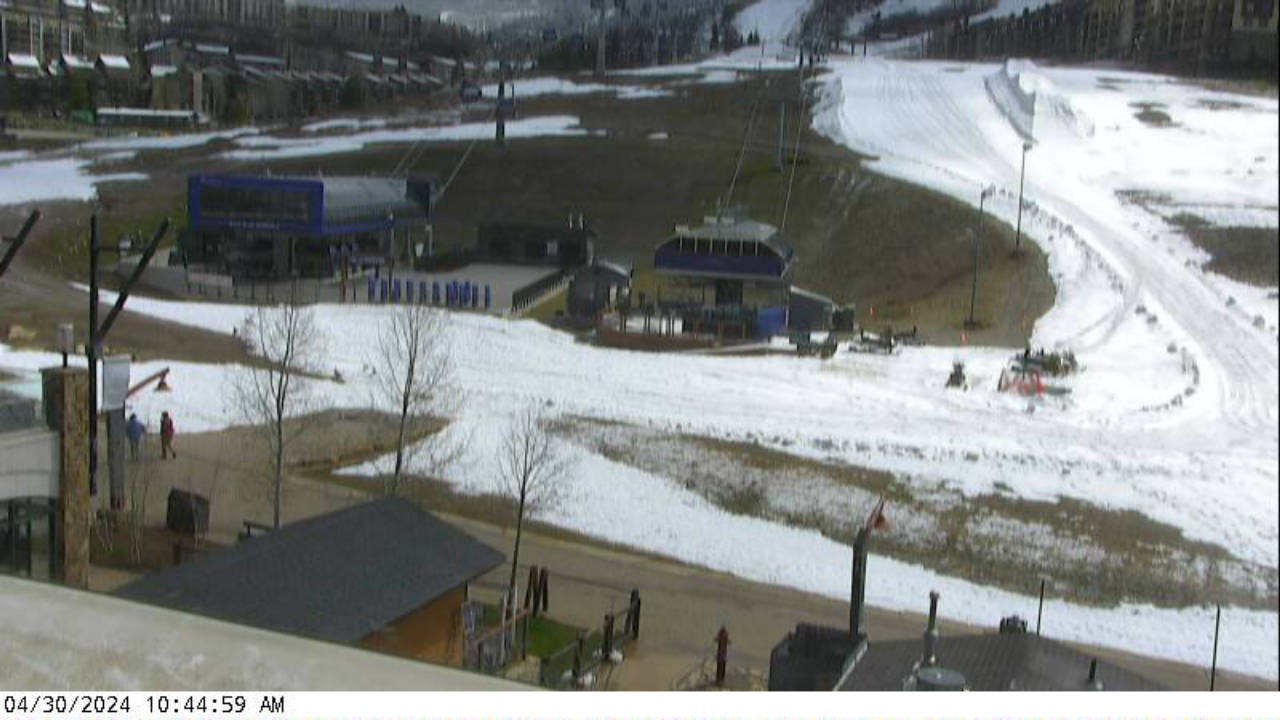 FOUR POINTS Webcam
Location: Top of the Four Points Lodge at 9,716'.
THUNDERHEAD Webcam
Location: Top of the Thunderhead Lodge at 9,080'.
RENDEZVOUS Webcam
Location: Deck of the Rendezvous Building at 9,325'.
CHRISTIE Webcam
Location: CHRISTIE CAM Steamboat base area at 6,900'.
Steamboat Ski Resort is a premier ski destination famous for its Champagne Powder®. The mountain is also known for its unique Steamboat glades, offering up some of the best tree skiing in North America.
Founded in 1963, Steamboat Ski Resort is situated across seven mountain peaks within the Park Range and overlooks the Yampa Valley. The area has a rich western heritage and cowboy vibe that's celebrated throughout many annual events held on the mountain and in town, including the Cowboy Downhill and the Steamboat Winter Carnival.
One of the largest ski resorts in Colorado, Steamboat Springs has been dubbed Ski Town, U.S.A. ®, due to the fact that more Olympians call Steamboat home than any other ski resort. It's one of Colorado's best family-friendly ski resorts.
Steamboat Ski Resort has over 4.6 square miles (2,965 acres) of skiable terrain, 169 named trails, and 18 lifts. The base elevation is 6,900 feet, and the summit elevation is 10,568 feet. The vertical rise is 3,668 feet.
The resort is located just outside of Steamboat Springs, Colorado. It's about a 3-hour drive from Denver and an hour and a half from Summit County.
Steamboat Ski Resort Webcam Page

Steamboat Ski Resort Weather Page

Steamboat Ski Resort Grooming Report Page

Steamboat Ski Resort Winter Trail Map Page

Steamboat Ski Resort Winter Base Area Map Page

Steamboat Ski Resort ADA BASE AREA Map Page

Steamboat Ski Resort Parking Map Page

Steamboat Ski Resort Summer Trail Map Page

Steamboat Ski Resort Summer Base Area Map Page

Steamboat Ski Resort Lift Status Page

Steamboat Ski Resort Tickets Page

Steamboat Ski Resort Parking Page

Steamboat Ski Resort COVID SAFETY INFO


Steamboat Ski Resort Uphill Policy

Steamboat Ski Resort tubing facilities at Snowmass

Steamboat Ski Resort Alpine Coaster

Steamboat Ski Resort Snowmass Terrain Park


Steamboat Ski Resort Snowshoe Tours

Steamboat Ski Resort FOUR POINTS SNOWCAT DINNER

Steamboat Ski Resort Backcountry Snowcat Powder Tour

Steamboat Ski Resort Ski School Lessons

Steamboat Ski Resort Mountain Tours


Steamboat Ski Resort Ski Equipment Rental

Steamboat Lake Catamount Touring Center Nordic X-Country SKI


Howelsen Hill Nordic X-Country SKI Trail Map Page

STEAMBOAT SKI RESORT STATS INCLUDE.

BASE ELEVATION
6,900 feet/2,103 meters

SUMMIT ELEVATION
10,568 feet/3,224 meters

VERTICAL DROP
3,668 feet/1,118 meters

CHAIRLIFTS
17 total(1 High Speed Six Person Chair lifts, 6 High Speed Quad Chair lifts, 5 Three Person Chair lifts, 2 Double Chair lifts and 3 Surface lifts)

LIFT CAPACITY
NA skiers per hour

SKIABLE ACRES
2,965 acres/1,200 hectares

MARKED TRAILS
169 marked trails (14% beginner, 42% intermediate, 44% advanced, 0% expert)

AVERAGE SNOWFALL (ANNUAL)
349 inches/886 centimeters