Current View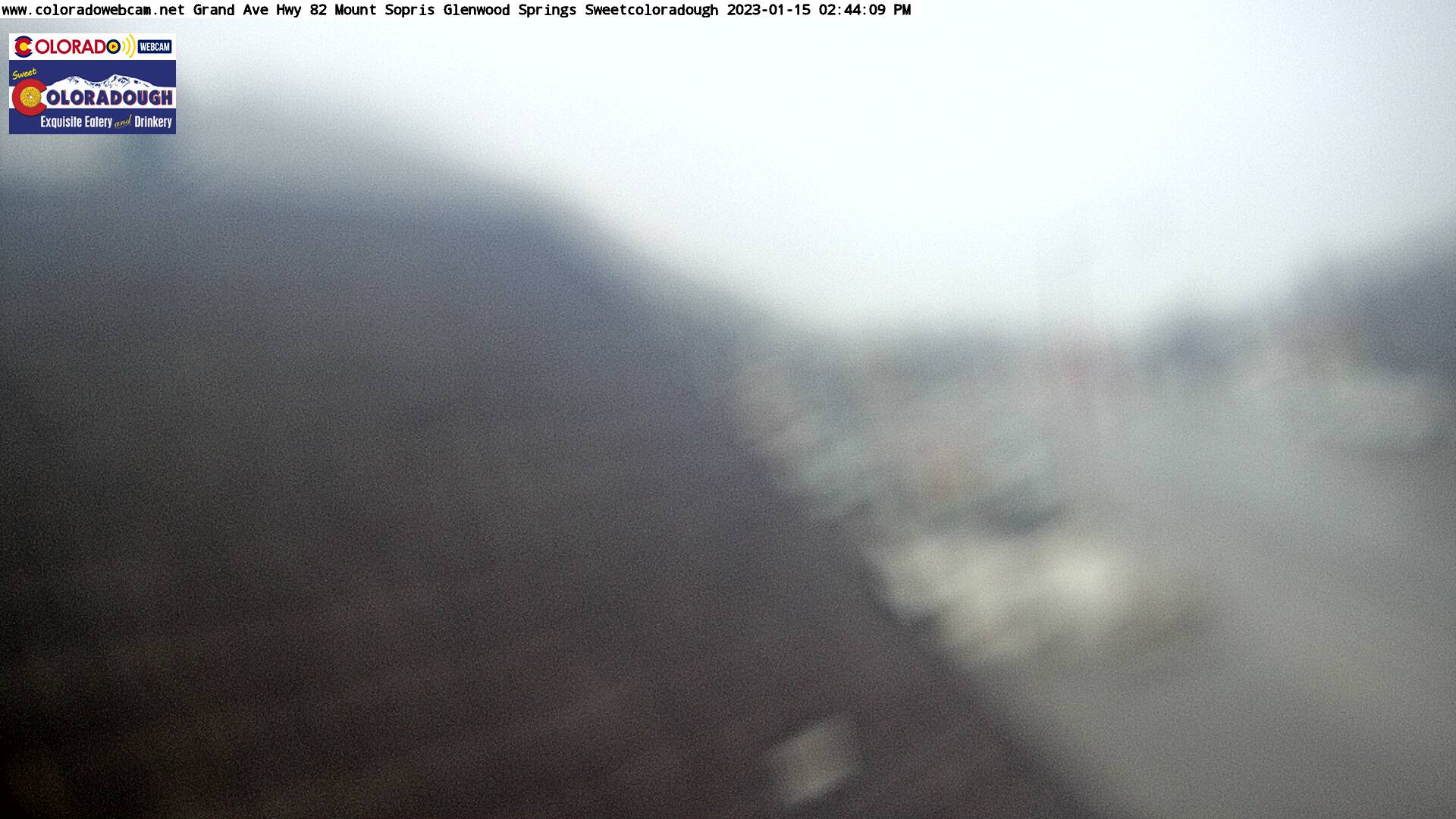 8/15/2020 Smoke views of the Grizzly Creek Fire webcam east of Glenwood Springs in Glenwood Canyon.
Glenwood Springs Colorado Webcam of Grand Ave Highway 82, Mount Sopris.
Glenwood Springs Colorado is a resort town in the Rocky Mountains.  It is the gateway to Aspen Snowmass area.  Glenwood is located in the White River National Forest.  Points of interest are the Glenwood Canyon, Hanging Lake, Colorado River, Glenwood Hot Springs, Glenwood Caverns, Glenwood Adventure Park, Glenwood Kayak Park, The Flattops Wilderness Area, The Grand Mesa, Sunlight Ski Resort, and much more.  Glenwood Springs has an elevation of 5761 and a population of about 10,000 and growing.
This current view is on Grand Avenue or Highway 82 looking toward Carbondale Colorado.  Continue on to El-Jebel, Basalt, Snowmass Village, Aspen, and over the pass to Leadville.  Mount Sopris can be seen in the view.  The intersection is the turnoff to Midland Avenue.
Camera is hosted at Sweet Coloradough Exquisite Eatery and Drinkery.  Doughnut Shop!  Great food, Great Service for a local home town kind of place.  Closed on Tuesdays.  Menu: sweetcoloradough.com Phone: (970) 230-9056