NEW COLORADOWEBCAM.NET Launched 8/6/2021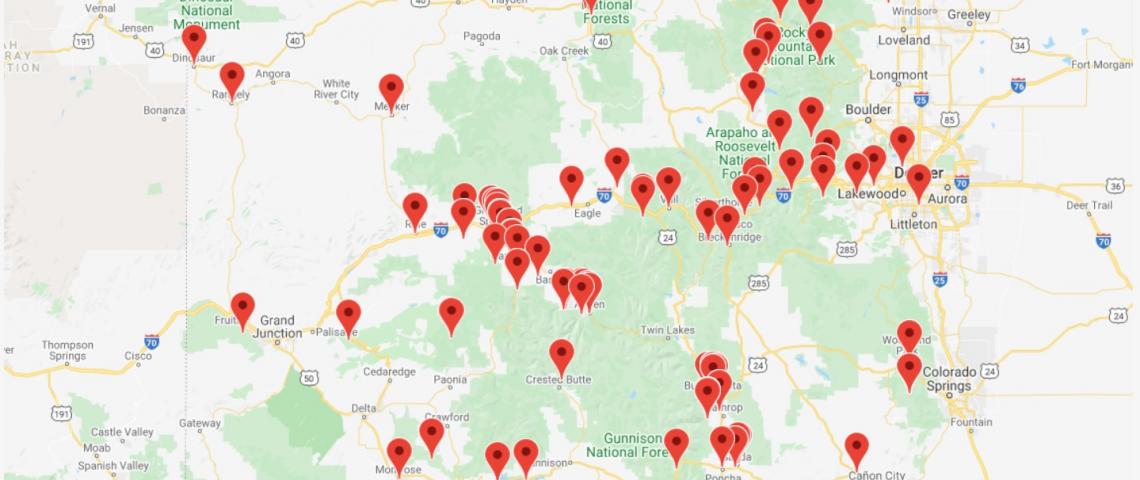 I finally was able to get the new Coloradowebcam.net website launched after 2 years of development.
I can say the new version is much better, much deeper in function.
You should LOG INTO THE SITE AND CREATE AN ACCOUNT TO GET FULL WEBSITE FUNCTIONS.
The ColoradoTV feature has not yet been integrated. The function for picking your own webcam list and webcam order did get developed and is working.
That function is what I will need to program ColoradoTV, pick you own camera list and order, and I build an auto player that you can send to your TV.
Again you can demo the prototype at my domain www.coloradotv.net and I will get this programed in the upcoming revision.
The site has a lot of new content. The CDOT routes have been improved and expanded. The CDOT cams change often, so it takes regular maintenance to keep them working.
The site has a new group of webcam landing pages for each ski resort in Colorado. Webcams and resources are available on the SKI RESORT landing page for that resort. Links to Trail Maps, Grooming Reports, Lift Status, Weather Report are all available on the SKI RESORT landing pages. That data is very dynamic so I go back from time to time and make adjustments.
The MAP section is working well, showing all the cams on the site. You can also chose a smaller subgroup selection of TYPE or LOCATION group.
The HOME PAGE has a best of AUTO PLAYER that comes up and Graphic Buttons for Types and Locations groups contained on the site.
The HELPFUL LINKS page has links to a lot of MAPS as well as links to transportation options and car rentals.
The Gallery is all new and each webcam now has a custom gallery of best of shots. There are also some legacy webcam shots in the gallery lists.
There are two main display types that work for DESKTOP viewers. MOBILE viewers will get a single column presentation. Desktop viewers will have an option to chose a GRID VIEW or a LARGE VIEW. Grid view will be 3 cams per row, and LARGE view will be 1 camera per row.
Logged In User will make the site create a MY CAM LIST for that user. Each time you return you can go to your Favorite Cam List with MY CAM LIST.
Logged In User will be able to select cams from the list pages to be in their MY CAM LIST. On the top right of the image is a toggle button to add or remove from MY CAM LIST. Up to 6 for a FREE USER, Unlimited for PAID USER. You must be logged in for this to work. The button is on the top left menu EDIT MY CAM LIST.
Logged In User will be able to change the order of the cam on MY CAM LIST. Up to 6 for a FREE USER, Unlimited for PAID USER. You must be logged in for this to work. The button is on the top left menu EDIT MY CAM LIST.
There is a new QUICK PLAY BUTTON that appears on the list pages. This button is enabled for PAID USERS. It provides a quick way to browse all live streams without leaving the list page. At this point I cannot enable it for free users, the code is set for only PAID USERS. The function makes the site work very well. Contact me if you are interested in a demo.
PAID USERS get a very nice AD FREE experience and LONGER TIMEOUTS as well as the powerful QUICK PLAY button. The Paid version will really help with mounting costs in cameras, and streaming, and website programing, and servers, as well as field work. Google Ads do not pay very well, only for Google do the ads pay well. Ad interaction with the Ads does generate income, but most viewers train themselves to not look at them or interact with them, understandable.
I will start to try to feature some key CDOT cams into the main list pages for some of CDOT featured cameras that would improve the list views we have. I added a final landing page for each CDOT webcam we have with a map location and more information if it is available. The camera images are blown up as well since they are very low resolution. This makes the view for the DESKTOP viewer much better I feel. The image may become a little distorted, but much bigger.
This summer 2021 I went in the field for two months and deployed webcams in Elkader Iowa and Upper Peninsula of Michigan based in Crystal Falls Michigan, Iron River in Iron County Michigan, and Florence Wisconsin. These webcams have their own base hard coded startup websites. They are also integrated into this website. Yooperwebcam.com and Iowawebcam.com are the local hard coded startups. Some 16 Streams were deployed on this trip. I will do more next year most likely.
I hope you enjoy the new version and all the hard work that I put into this project. I have over 120 webcams purchased and deployed now.