Current View
View full Image
Timelapse
TREE BLEW OVER IN SUMMER 2018  On June 3 2018 7:40PM The Wind Killed This Site.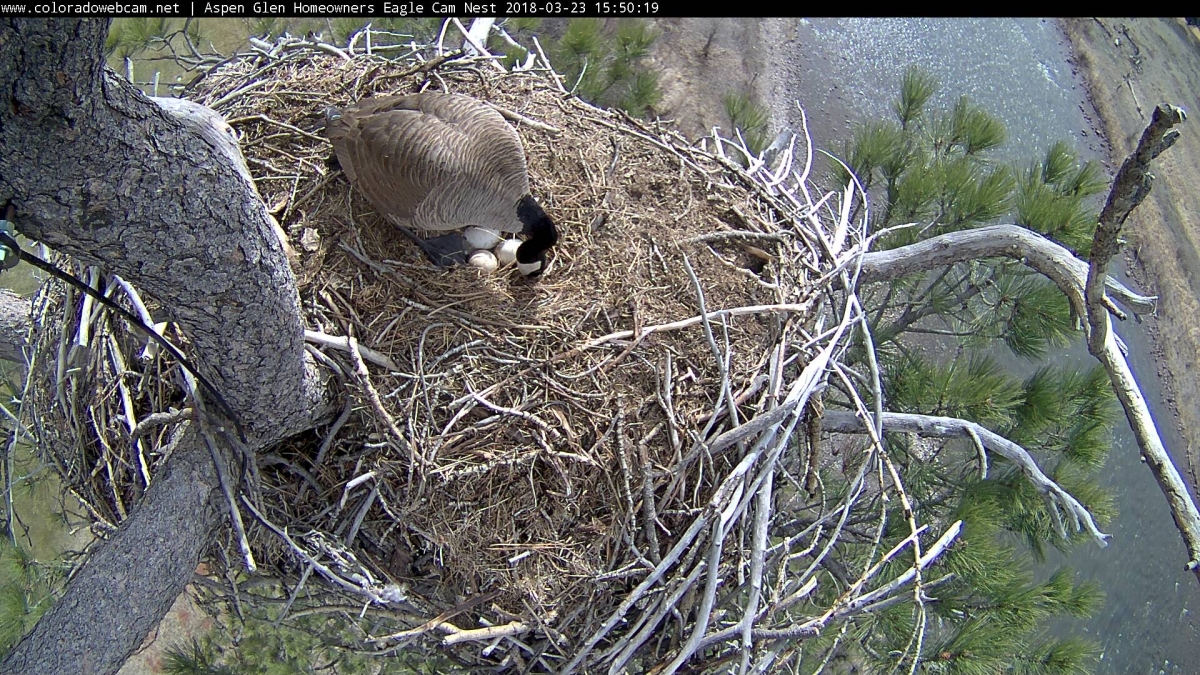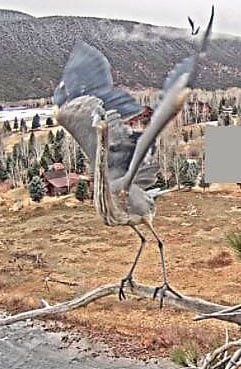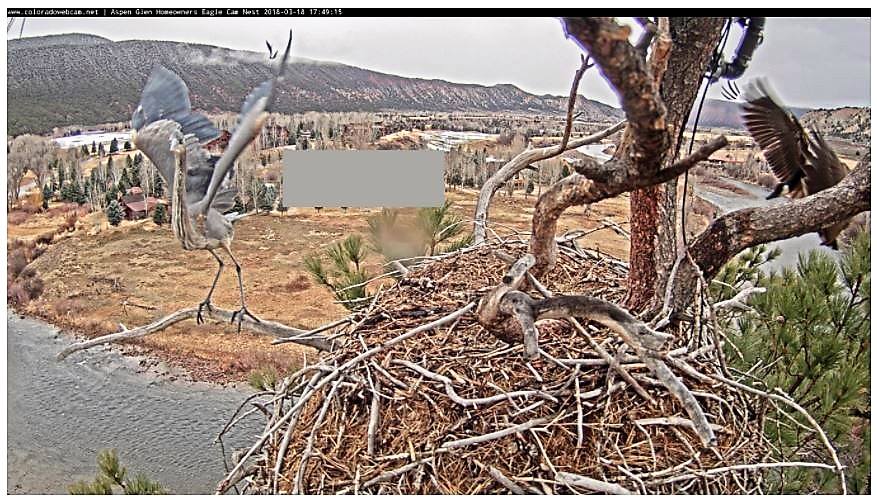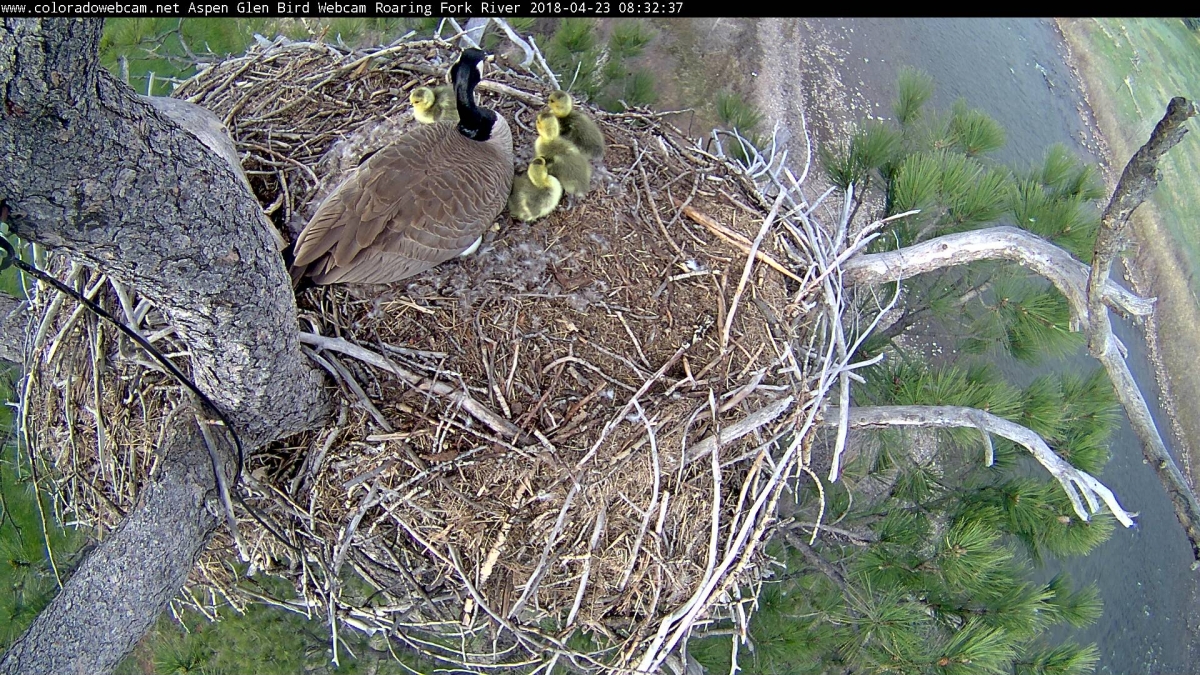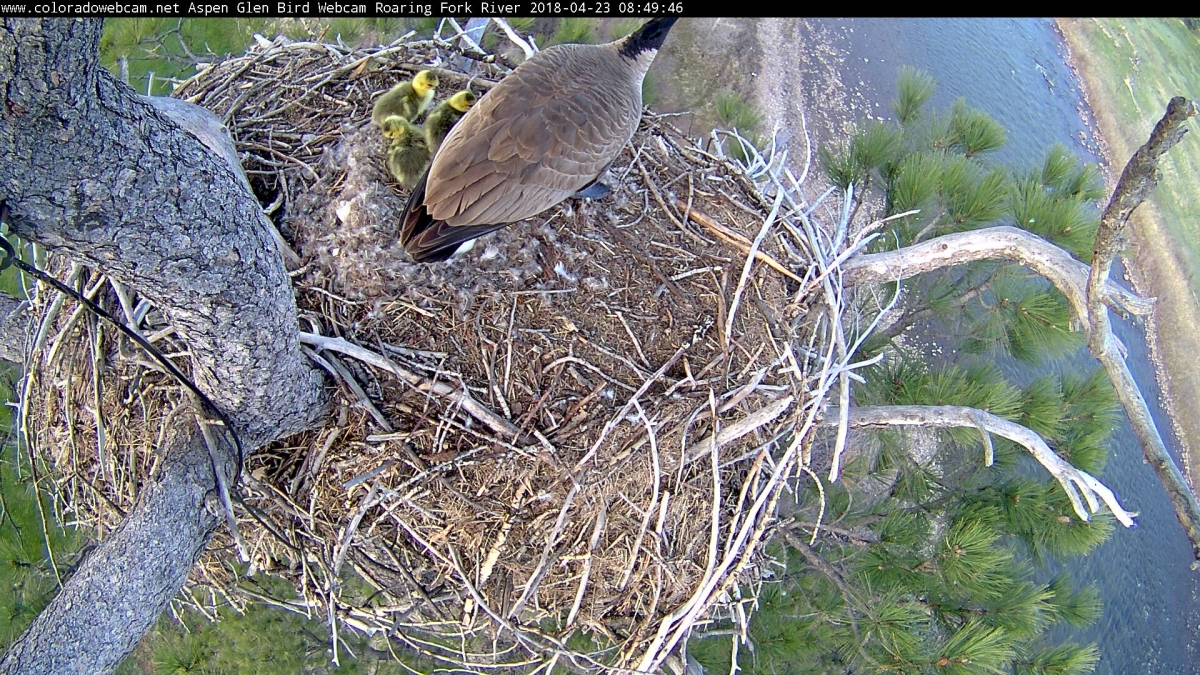 2018 Goose Nesting.
4/23/18   They are gone.... The eggs hatched 4/21/18 in over the night.  4/22 Day one a second mother came and invaded the nest for 40 minutes and left an egg? Then Day two 4/23 one baby falls out. A few hours later the mother flew out and the babies all jumped one by one. Its over.... I have two great videos I will post them on the page and document. Really great but it happened so fast and its over. It only lasted 3 days after birth.
4/22/18 VIDEO OF SECOND GOOSE MOTHER INVADING NEST AND LAYING EGG?
Clock Time 9:32 Home Invader Arrives.   ....  9:44 Lay One Egg   .... 10:05 Leaves,  Very Interesting.
4/23/18 VIDEO OF GOSLING FALLING FROM THE NEST
Clock Time 8:35:xx the baby falls from the nest.
4/23/18 VIDEO OF THE MOTHER LEAVING THE NEST AND THE 3 GOSLINGS LEFT LEAP FROM THE NEST.
Clock Time 10:45 has the Mother and babies leave.
TREE BLEW OVER IN SUMMER 2018.