Current View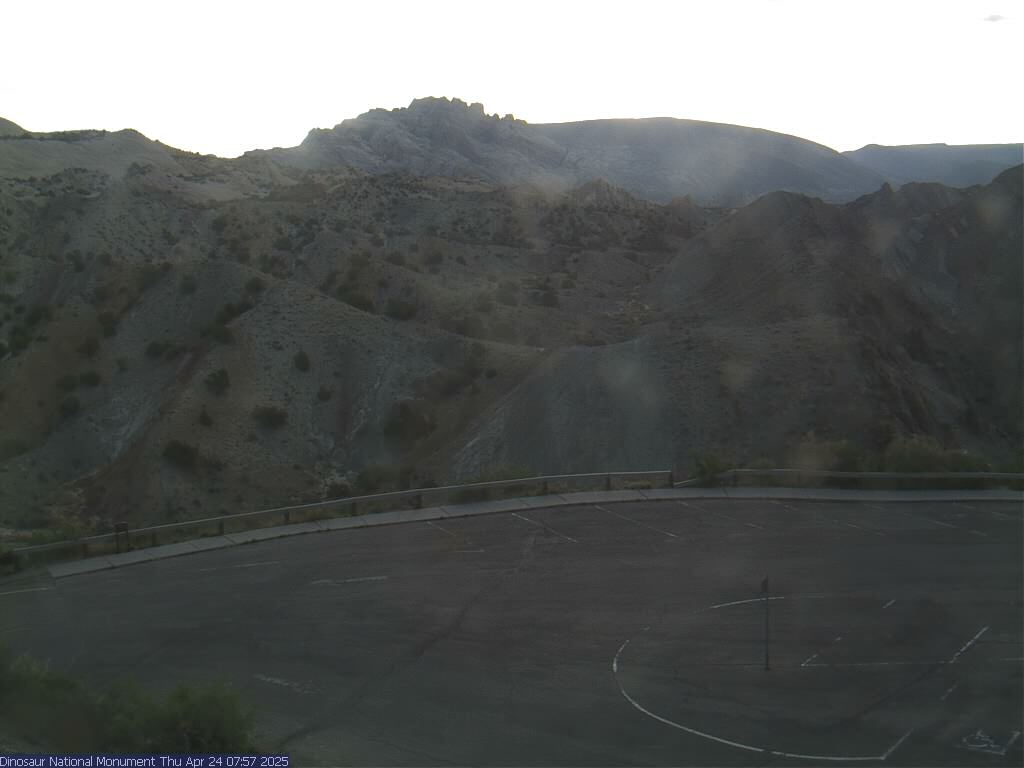 View full Image
Dinosaur Colorado Split Mountain Webcam
This webcam is owned and operated by the National Park Service in Dinosaur.  This webcam is located on the Quarry Exhibit Hall, home of the wall of dinosaur bones. It is pointed toward the highly eroded Split Mountain. You can also see numerous rock layers that are exposed and tilted on their side.
Dinosaur National Monument is spread over 210,000 acres along the North West Colorado and Utah border. Each part of the monument offers different experiences and things to see.
Dinosaur Fossils
If you want to see Dinosaur Fossils, the Utah side of the monument is where you will want to go. Utah State Highway 149 takes visitors from US Highway 40 in Jensen, Utah into the monument and to the Quarry Visitor Center. Depending on the season, you may either drive to the Dinosaur Quarry Exhibit Hall or in summer, a shuttle bus will take you.
A must Visit here is why.